True Wealth Review 2023: Pros, Cons & How it Compares
21 min read / by Investing Hero
This page is also available in:
Deutsch

Overall Rating of this TrueWealth review
4.5 ⭐⭐⭐⭐⭐ · 🏆 Best Allrounder ·
At Investing Hero, we aim to provide the best investing platform reviews. To support this, some of the providers featured in reviews will generate an affiliate commission which helps pay to run this website. However, this doesn't influence our reviews. Our opinions are our own. The information provided on Investing Hero is for informational purposes only. Please read our disclaimer.
True Wealth AG was the first online robo-advisor asset management platform for investing in Switzerland, one which is simple to use, technology driven and transparent for customers.
You can automatically generate an investing portfolio based on your risk profile consisting of an array of various global equities, bonds real estate and other asset classes such as natural resources.
🎁 Reader Bonus: If you are ready to try True Wealth, don't forget to use our referral link when you sign up to reduce your yearly expenses by 50%!
The True Wealth roboadvisor will then manage and rebalance your portfolio on autopilot, you just need to deposit the minimum 8.5K CHF with a live account to get started and let the machine do the rest.
True Wealth offer a free demo, with zero commitment, in order to get familiar with the platform, which has the same features as a live CHF funded account.
For newcomers and those already experienced with investing, it's a great allrounder and scores an impressive 4.5 out of 5 in our verdict.
If you'd like to learn more, then read on.
True Wealth Pros and Cons
Pros
Cons

Transparent & flexible portfolio management
Great usability and simple to use
Swiss eTax statement included free of charge
Pillar 3a included

2% of portfolio must be held in cash, so no possibility to go 100% into a single asset class
Default portfolio favours Swiss assets, which have limited diversification. In the case of swiss bonds, this results in lower returns compared to global alternatives.
Account opening
True Wealth has a simple account opening process, and although includes some paperwork it's nothing too difficult.
There are also tiered accounts with different rates for high rollers, so for accounts over 500K you can take advantage of reduced fees.
From the new accounts (the true wealth minimum is 8.5K) to an established portfolio running into the hundreds of thousands – everyone gets the flat management fee + ETF costs, which we'll cover later.
If you sign up through our link, you'll receive 50% off your first year of management fees!
How to open an account with True Wealth
Visit Truewealth.ch and select 'Sign up for Virtual Account' (or 'Open account') in the top right of the homepage, as shown below:
🍊 Maybe it's just me. But i'd love to know the background behind using a bouquet of oranges for a logo. Anyone else?
Answers in the comments please team TW!
Let's move on.
We'll create a demo first, so enter your name, email and password on the following screen and hit next.
You'll receive a confirmation message to then check and confirm your email:
So far, so good!
Now you can login with your email address and password setup on the previous steps:
Logging in for the first time
Congrats. You made it through the sign up and can now get 'hands on' and view your portfolio.
The next screen will give you a brief 'tour' of the dashboard, I won't include them all, but hit next to cycle through them:
Making changes to your investment portfolio
For the most of us, you can simply hit 'confirm investment mix' and you are done.
However, you might want to change to more equity exposure, or a greater focus on a particular country.
Let's touch on how you'd do that.
Click on the equity portion of the pie chart and then use the slider to increase the allocation by 5%:
In this example, you'll notice by increasing your equity portion by 5%, you also increase your risk tolerance rating on the left:
More equities, more risk.
Now let's make your equities biased towards the biggest economy in the world – the US.
Select 'drilldown' in the bottom left, select the US slice, and then drag the slider up 10%:
You'll see the other regions adjust accordingly as you add more weight to the US.
Click close, and you'll return to the dashboard.
Once you are happy, simply hit 'Confirm investment mix' bottom right, and click 'Confirm' in the pop up window:
And you are done! You'll receive a confirmation message of your investment mix, and your account will now be invested.
To recap – you've changed your asset allocation to take on a little more risk, and increased your exposure to our friends on the other side of the pond.
You can do the same with the other parts of your portfolio in exactly the same way
Taking a Risk Assessment
When you complete the steps above and successfully login to your account for the first time, you'll have to complete a risk assessment.
This is standard practice for all roboadvisors and investment platforms worth their salt.
🚩 If they don't, it's a red flag. You shouldn't enter an investment without calculating your risk.
Risk will differ from person to person, and is an important step in creating a balanced portfolio you are comfortable with.
With True Wealth, you start with a rating of 5 and the answers in the following steps will move this figure based on your responses, to max of 10. Although 9.8 is about as high as the thing will go in reality.
The process takes around 10 minutes the first time and can always be adjusted later should your circumstances change.
Question 1. – 'What are your expectations and which is the objective of your investments?', attempts to gauge your motivations behind signing up in the first place.
Again everyone is different. A 5 year investing timeframe will differ to a 35 year one.
Make your choice:
Question 2. – "How do you assess your knowledge and experience in investing matters?" simply wants to gain your experience.
If you view investing as the same as gambling in Vegas, select 'No experience'.
Otherwise, if you are comfortable with the investing basics and know about stocks, bonds and ETFs, combined with some trading experience, select accordingly and hit next:
Question 3. – More a disclaimer here that you understand what True Wealth can and cannot offer – read through the disclaimer and confirm you understand the wording:
Question 4. – "Equity markets are often volatile. What do you do when your entire portfolio suffers a 10% loss in a bad month?" seeks to understand how you'll handle a downturn.
Surprisingly, 'laughing hysterically and then reaching for more wine' isn't one of the choices. That said, this isn't attempting to be a scaremonger question.
Drops of 10% are not a case of "if it will happen" but "when it will happen" in the equity market.
Seeing your account go from 100K CHF to 90K CHF within a week for first time is very real, and gut wrenching. You will question your decision of moving away from that low negative interest swiss bank account. Until that is, it jumps back another 10% a few months later.
» Related reading: 8 Common Investing Mistakes to Avoid
For a long-term (8+ yrs) investor, downtrends are great buying opportunities to get stocks 'on sale', meaning you get more for your money.
Remember, a down day, week or month is only a problem if you planned on cashing out your portfolio on that particular day. Otherwise a long term investor will simply buy, hold, and repeat for the years to come.
But if negative drops mess you up mentally, that's ok. Make you choice:
Question 5 – "What is your annual income?" (gross amount) and "How secure is your income?", are pretty straight forward and used to understand how much you can afford to lose in a worst case scenario, and how likely you might be to change your investments due to job uncertainty.
The more secure your earning and the higher your salary, the more resilient (in theory) your portfolio will be.
Question 6 – "How many family members are financially dependent on you? ", which roughly translates as "If you have 13 kids to feed your risk tolerance will generally be lower than others"…
Question 7 – "What are your total assets and obligations?"
The idea here is to get a feel on your financial situation and how much you can realistically afford. If you've taken the time to work out your budget, you should be able to give some ballpark figures here to support your risk assessment.
If you haven't, do that first and then answer the question below:
And that's it!
You can now view your expected portfolio return, and use the sliders to change the timeline and investment amount. Once you are happy, hit confirm and you'll be taken back to your account dashboard:
Login & Security
True Wealth employs 128-bit encryption, with 24/7 access to view and edit your portfolio. You can enable two factor auth through the account settings section, which uses the Google authenticator, which we recommend in order to increase the security of your account.
True Wealth are wealth managers, not a bank.
They've partnered with two custodian banks, Saxo Bank AG (FINMA regulated Swiss branch of the Danish bank) as an 'introducing broker', and also more recently, BLKB.
All the actual trading, buying and selling, happens with a regulated and protected swiss bank.
Which means, your portfolio investment is held with Saxo Bank or BLKB in your name. Should True Wealth go bust, you still own the underlying assets. They are seperate and independent from True Wealth.
Saxo Bank offers buyer protection up to 100,000 CHF, as does BLKB (with the addition of state protection).
On a side note, True Wealth is authorised by FINMA to manage assets of occupational pension schemes and is also subject to direct supervision by FINMA.
Funding the account
Under 'Payments' you can see your personal IBAN to send CHF via bank transfer, which will be credited overnight (on weekdays) to your True Wealth account.
Bank transfers are the only option to fund your True Wealth account, and a transfer of the true wealth minimum of 8.5K CHF is required to get started with a live account.
For Pillar 3a, the minimum investment amount is CHF 1'000.
As True Wealth is suited for Swiss residents, CHF is the standard currency in the account and used to calculate your risk and currency exposure – True Wealth assumes you'll be staying in Switzerland for the foreseeable future.
Athough the account currency is in CHF, you can fund the account from different currencies and fund four different accounts with the custodian bank – CHF, USD, EUR and GBP, via unique IBAN's should you wish.
Withdrawing from your portfolio is also straight forward and can happen anytime you like. You enter the CHF amount and select 'Request withdrawal'.
There are no further forms required and the submission is processed straight away.
Once received by True Wealth, the funds will leave your investment portfolio and arrive back in your bank account in roughly 5-7 days.
Fees & Charges
True Wealth are transparent and upfront with their fees, which is refreshing.
A flat 0.5% management fee and 0% for the Pillar 3a. The management fee covers transaction costs, deposits, withdrawals, adjustments to the portfolio mix, includes no custody fees or other hidden costs. Portfolio rebalancing (the process of adjusting your portfolio for risk) is also included and happens multiple times throughout the year.
True Wealth keeps this portfolio rebalancing low for clients by buying in blocks – e.g. ETF's are either bought or sold in one go, and this is applied to all client accounts in one hit.
You will typically have to add another 0.10-0.15% for the ETF product costs, so expect to see a total of 0.6% deducted from your account each year.
These ETF product costs will change based on how active you are with tweaking and changing your portfolio, the more niche and exotic you go – potentially the higher the cost. Be aware of those changes by checking the 'Portfolio Characteristics' on the dashboard:
The 0.6% doesn't really become a talking point for new investors until you have a nest egg in the region of the 50K CHF mark.
And even better – if you sign up for an account with my referral link, we both get our management fees lowered by 50% to just 0.25% for an entire year!
Look & Feel
As we mentioned earlier, True Wealth has put considerable effort into the usability of the platform which has resulted in a simple to use and accessible platform.
Outside of Switzerland, there are a number of established services operating a similar asset management business model, such as Nutmeg in the UK and Betterment in the US, which too recognised the importance of an intuitive interface and user experience.
True Wealth partnered early in the process with Gold Interactive, a creative and UX agency based in Switzerland, who led the front end and UX design to meet these market expectations.
Checking your portfolio and performance is simple and snappy to do.
Going back to your traditional banking account is like sticking pins in your eyes.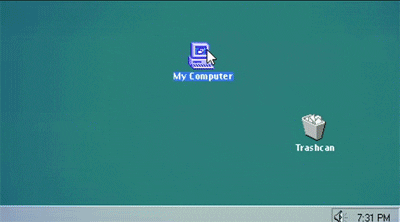 Also, there is an application for iOS/Android Readily available.
Customer Support
Officially support is available in German and English, and while there is no live chat the support email is generally pretty responsive.
There is no 24/7 customer support available, but email replies are pretty certain. You can also reach them by phone, and they welcome visits to the head office in Zurich.
True Wealth vs Swissquote
You can read the full Swissquote review here, however my Swissquote review focuses on the stock trading offering, not the roboadvisor functionality from Swissquote. So keep that in mind when you read it.
But some of the key comparisons to the roboadvisor are shown in the table below:
| | | |
| --- | --- | --- |
| | True Wealth | Swissquote |
| Investing Hero Score | 4.5 | 4.2 |
| Investing Hero Rating | Best allrounder | Top for Swiss Based Trading |
| Management fee | 0.5% (0.25% with link) | 0.75%-1.5% |
| Product costs | 0.15% | N/A |
| Account min. | 8.5K CHF | 50K CHF |
| Sustainable & impact investing options | Yes | Yes |
| Pilar 3A support | Yes | No |
| Custodian bank | Saxo Bank & BLKB | Swissquote |
| Free demo account | Yes | No |
True Wealth vs Selma
You can read my full Selma finance review here, which goes into indepth detail on the platform. As you can see I rate Selma very highly, and give them the edge over True Wealth as they are more newcomer focused (lower account min.) and offer pillar 3A support. But there isn't much in it – both great options.
The good news is they both offer free demo accounts to get started. Below are some of the key true wealth vs selma finance comparisons:
| | | |
| --- | --- | --- |
| | True Wealth | Selma |
| Investing Hero Score | 4.5 | 4.7 |
| Investing Hero Rating | Best allrounder | Best allrounder |
| Management fee | 0.5% (0.25% with link) | 0.47-0.68% (1yr free with link) |
| Product costs | 0.15% | 0.22% |
| Account min. | 8.5K CHF | 2K CHF |
| Sustainable & impact investing options | Yes | Yes |
| Pilar 3A support | Yes | Yes |
| Custodian bank | Saxo Bank & BLKB | Saxo Bank |
| Free demo account | Yes | Yes |
True Wealth vs Inyova (Yova)
My review of Inyova (Yova) is here, so check that out for the full step by step process. For easy comparison, as usual the table below has some key details:
| | | |
| --- | --- | --- |
| | True Wealth | Inyova (Yova) |
| Investing Hero Score | 4.5 | 3.5 |
| Investing Hero Rating | Best allrounder | Best Custom Impact Investing |
| Management fee | 0.5% (0.25% with link) | 1.2% (lowers over 50K CHF) |
| Product costs | 0.15% | N/A |
| Account min. | 8.5K CHF | 2K CHF |
| Sustainable & impact investing options | Yes | Yes |
| Pilar 3A support | Yes | Yes |
| Custodian bank | Saxo Bank & BLKB | Saxo Bank |
| Free demo account | Yes | Yes |
True Wealth vs VZ (Vermögenszentrum)
Finally in the list of True Wealth comparisions is with VZ (aka Vermögenszentrum) who also have an OK looking roboadvisor investment offering. Lets take a look from a high level how the two compare:
| | | |
| --- | --- | --- |
| | True Wealth | VZ (Vermögenszentrum) |
| Investing Hero Score | 4.5 | Not Rated |
| Investing Hero Rating | Best allrounder | Not Rated |
| Management fee | 0.5% (0.25% with link) | 0.55% |
| Product costs | 0.15% | 0.07% – 0.74% |
| Account min. | 8.5K CHF | 0K CHF |
| Sustainable & impact investing options | Yes | Yes |
| Pilar 3A support | Yes | Yes |
| Custodian bank | Saxo Bank & BLKB | VZ Depotbank |
| Free demo account | Yes | No |
The problem with VZ is there no digital account opening, you have to visit a VZ branch and sit down with them to open the account – which seems a little old school compared to the fully digital onboarding experience with True Wealth and Selma. The product fees can also add up costs depending on the strategy you select.
Additional resources
Not so much offered from a resources and educational standpoint, which is a shame considering they are targeting newcomers to investing.
They do have a blog, which is mainly in German, which in past years had routinely been updated on average once a month on topics such as ETFs, roboadvisors and risk management.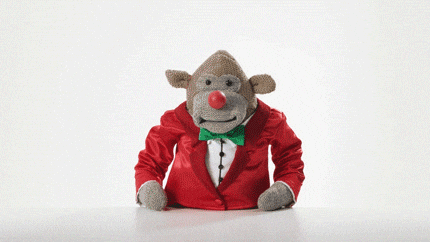 In 2019 there were only been two posts, however since then the activity has ramped up in 2020 and 2021 and 2022. Also, their FAQ/Help Center is extensive.
True Wealth are also active on Twitter, Facebook, LinkedIn and Instagram.
Background info on True Wealth
True Wealth AG was founded in 2013 in Zurich, Switzerland by the two founders Felix Niederer and Oliver Herren.
Felix Niederer trained as a physicist, and completed his degree at ETH Zurich. He is an experienced quantitative portfolio manager and before starting True Wealth, he worked at Swiss Re and LGT Capital Partners in various portfolio management roles.
Oliver Herren is an entrepreneur and prior to True Wealth, founded one of the largest online shopping portals in Switzerland – Digitec. He bought this insight and UX experience to co-found True Wealth.
True Wealth officially launched on the 23rd October 2014, and today has over 16000 clients and more than 900million CHF under management.
Reader offers and deals
We've partnered with True Wealth to give our readers (that's you!) a special offer when you open a live account. If you use the following invitation link (or the True Wealth promo code: 055e246b) you can reduce your management fee to just 0.25% for the first year.
That's 50% off portfolio management, for an entire year!
True Wealth reviews from around the web
I thought it would be worthwhile to pull some of the other feedback from various blogs, forums and review sites to give you a balanced view of other True Wealth feedback.
Looking at Facebook and Google, they have a total of approximately 31 validated reviews, the majority of which are very positive and in favour of the platform. Here are the top 3 'highest rated' reviews at the time of writing:
'I've been with them for 2 years and everything has always worked perfectly. Deposits, withdrawals, tax documents: great. Once I had problems with my password, I was helped immediately. I can highly recommend it.' – Peter Maerki (Translated Google review)


'Uncomplicated investment solution with fair fees, simple account opening and intuitive choice/adjustment of investment strategy. In addition, great & fast customer service, which the traditional banks can't manage. Keep it up!' – Unnamed (Translated Google Review)


'I opened an account with True Wealth yesterday and I am thrilled!!! The website is intuitive, clearly set up. But I still had questions and every time I called, someone picked up immediately and was able to help me extremely competently.' – Tamara Sedmak link (Translated Google Review)
As you can see, the overall experience is highly regarded, with a customer support and simplicity to use often mentioned.
On the other end of the scale, I couldn't find any negative reviews of True Wealth! Let me know in the comments about your experience.
Closing thoughts on my True Wealth review
If you are new or already experienced with investing and based in Switzerland, True Wealth are a worthy entry to educate and familiarise yourself with an asset management environment and build a portfolio.
Now let's be clear, there are cheaper alternatives for DIY investors and a lot of competition in this ETF & roboadvisor space.
But none which rival the user experience and ease of use as True Wealth, particularly for newcomers to the world of investing.
The idea of purchasing individual shares and working out the correct stock to bond ratio is dauting for newcomers, and for most this friction results in no action, leaving the nest egg to sit in a current account generating negative interest.
Trying out a roboadvisor such as Truewealth is a logical first step to help newcomers over that first hurdle.
When you are ready to make the next step, be sure to bookmark and use our referral link to reduce your yearly expenses by 50%.
True Wealth FAQs
What are the True Wealth fees?
The True Wealth fees for portfolio management are 0.5% (or 0.25% with the InvestingHero promo code 055e246b) and product fees are around 0.15%, so you could be investing for as little as 0.40%. There are no additional fees such as transaction costs, custody or kickbacks etc.
What is the minimum deposit with True Wealth?
The minimum deposit to get started with True Wealth is 8.5K CHF. You need to fund your live account to get started, however you can setup a free demo to get a feel for the platform first.
Can I withdraw money or close my True Wealth account at any time?
Yes. You can make withdrawals quickly and easily through your account, and you'll see the funds arrive in your bank within a few days. Obviously, making a withdrawal request on a Friday afternoon means it won't be processed until after the weekend, but you can start the process at any time.
Are there any fees for withdrawals?
No, there are no fees for withdrawals.
Is there a True Wealth promo code?
Yes – use the True Wealth promo code 055e246b or simply create a demo account with this link to reduce your yearly management fee by 50%.
Is there a True Wealth help center or support section?
Yes, there is a dedicated support section on the website with contact details and links to common support related FAQs.
How does True Wealth work?
True Wealth works by building an investment portfolio based on your personal financial situation, risk tolerance and long-term objectives. Based on these inputs True Wealth works out the best portfolio structure and builds it using low cost ETFs. For more details please see the screenshots above.
What happens if True Wealth goes bankrupt?
Your assets are held in your name and not held with True Wealth or part of their balance sheet, and would be excluded from any liquation/bankruptcy. Your assets are secured with their FINMA regulated banking partners (see below) and Swiss law protects your deposits up to 100K CHF with these banks.
Is True Wealth a bank?
No, True Wealth is not a bank. They are an asset manager and have partnered with two FINMA regulated Swiss banks (BLKB & SAXO Bank) to hold your assets. True Wealth is authorised by FINMA to manage assets of occupational pension schemes and is also subject to direct supervision by FINMA.
Do I need to be a Swiss resident to invest with True Wealth?
Yes, you need to be a Swiss resident to invest with True Wealth.
Can I use True Wealth to invest for my children, grand kids or god child?
No, you cannot invest in accounts for your children currently as account holders need to be over 18. Child portfolios are under development and expected to be launched by mid-2023.
Can I use True Wealth for my pillar 3A private pension?
Yes, Pillar 3a is included free of charge. 0.0% management fee on 3a assets and 1% interest on cash.
Does True Wealth reinvest dividends?
Yes. Dividend payments and profits from your investment returns are reinvested into your portfolio.
Is True Wealth safe?
True Wealth is licensed and regulated in Switzerland and has to conform to strict compliance and auditing standards, in addition to partnering with FINMA regulated Swiss banks which also have strict requirements. More broadly, Switzerland is highly regarded on an international level for being a secure haven to store wealth.
Is True Wealth Performance good?
My personal overall feedback with the True Wealth platform performance is very good, I've rated them highly and continued to use them for my investments. In terms of portfolio performance, this has also been good and inline with market returns.