VIAC Review 2023 – Is the VIAC 3rd pillar any good?
10 min read / by Investing Hero
This page is also available in:
Deutsch
Overall Rating
4.8 ⭐⭐⭐⭐⭐ · 🏆 Market Leader ·
At Investing Hero, we aim to provide the best investing basics. To support this, some of the products featured in articles will generate an affiliate commission which helps pay to run this website. However, this doesn't influence our evaluations. Our opinions are our own. The information provided on Investing Hero is for informational purposes only. Please read our disclaimer.
Headquartered in Basel and founded in 2017 by Daniel Peter, Christian Mathis and Dr. Jonas Gusset, VIAC Switzerland was born from the idea to offer a simple, cost efficient and transparent way to save for your pension. In this review we'll discover if the VIAC 3a is worth using.
But before we get into the details, a quick primer on the third pillar in Switzerland for those that aren't familiar. Feel free to skip this part if you know already.
🎁 Bonus: Remember to check out my pillar 3A comparison page which lists the top providers in Switzerland and all the current Investing Hero reader deals & bonuses. Enjoy!
What is a third pillar?
In Switzerland, the third pillar (aka the 'Pilar 3A' or 'Säule 3a') is part of the pension system and an optional private plan to supplement your state (aka – first pillar) and company (aka – second pillar) pension plans.
Moving money into your third pillar has several benefits, from being tax deductible to having the option to pledge against a property purchase.
Contributing toward a third pillar plan is generally regarded as a good move.
What is the pillar 3a maximum 2021?
If you already have a pension fund the maximum contribution is 6883 CHF per year, without a pension fund it's 34,416 CHF (up to a max of 20% of your income).
However, with interest rates at historic lows, you risk pumping capital into an account you can't touch for years, and with tax benefits aside, could result in very little return on your nest egg compared to, say, a traditional index fund.
Insurance companies offer third pillar solutions, but caution should be exercised when dealing in this area. The industry lacks transparency, contracts hide away fees into the small print, and you could easily fall into the trap of bundling life insurance into your policy. Like I did.
Do not go through a broker and overcomplicate your contract with insurance. You'll pay a penalty to break the contract, and you'll be overcharged on the insurance.
» Related reading: 8 Common Investing Mistakes to Avoid
OK, I'll get off the soapbox.
How do you invest your third pillar?
Most banks offer their own branded investing options for your third pillar, however you should take care to avoid many of these due to the eye watering fees and additional charges. An example would be something such as a UBS Vitainvest fund, which have annual fees north of 1.5%. It's too high for me.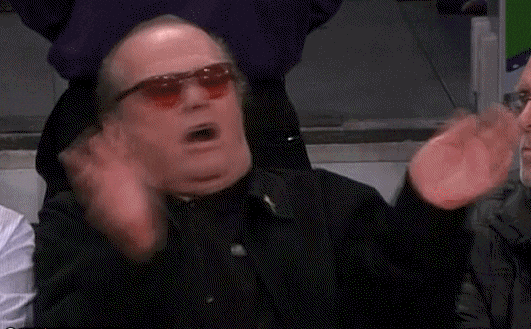 That said, it's worth looking through what your bank offers, however they tend to bounce around this 1-1.5% range regardless of the bank, even the better value ones from the likes of Post Finance.
What else could you do?
Services such as Swisscanto (e.g. the Swisscanto Index 45 RT, factsheet here) are a little more attractive, and while they are supported on request by most banks, the rates and fees will differ from bank to bank. Again not the perfect solution, but you have quite a range of different funds at your fingertips.
You'll have to ask the bank, they'll send you a form in the post which will need returning with the ISIN of the fund you want to buy. It's an old school paperwork process, but it works.
However, once everything is factored in (e.g. transaction costs, entry & exit fees) the yearly fees could creep over 1% depending on the bank, so it's not always the most cost effective solution.
But that said, it's better than leaving it in a 'vanilla' bank account and doing nothing (or even worse, contributing to an insurance policy) for 35 years.
However, there is an alternative in this growing space challenging the mainstream.
Enter the VIAC 3a.
The VIAC 3rd pillar offers some of the most competitive rates to invest your third pillar in Switzerland. Infact, as of today, they are the cheapest way to invest and have over 16,000 clients already doing so.
The transparency on these fees is refreshing, but they are also heavily focused on streamlining the customer experience and ensure the account opening process is extremely straight forward and pain free. Which is awesome.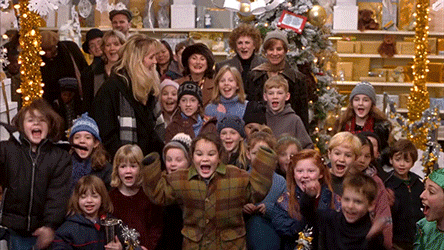 Despite the fancy SAS style front end and slick user interface, VIAC is backed by the Terzo Pension fund from WIR Bank based in Basel, which has some 6 billion CHF under management and is regulated by FINMA. Securites are held with Credit Suisse.
VIAC Switzerland – Pros and Cons
As you can see from the rating above and this review, VIAC is crushing it. For a third pillar option in Switzerland you can't really go wrong – and the market is playing catchup as VIAC leads the way with rock bottom prices and a slick customer experience.
Pros
Cons

Cheapest way to invest through a pilar 3a
Slick new customer account opening process
User experience and the mobile app are market leaders
Lots of portfolio options to dive into

No second pillar support (yet)
No physical office to visit
…really struggling to find any other cons here.
Opening an account with VIAC
VIAC has recently announced tablet and desktop versions of the platform, however this review will focus on the mobile app. You can visit VIAC.ch for more info.
First up, either download the app directly from the homepage, or navigate to the app store for either iOS or Android and download the VIAC mobile app. It's a light download (under 35MB) that won't ruin your data usage or phone storage:
Open up the app after installing, and you are ready to get going. Tap register on the screen below:
Enter your name, address and a secure password and proceed through the next 2 screens, you'll then get the following confirmation message:
Now we move onto the defining the type of investor you are, these can be changed later but select the most relevant for you:
The next screen is similar, although now it shows the potential returns on your investment over the long term. You can drag the slider to adjust your risk profile:
Standard questions for financial compliance are up next – how much do you know about investing? Make your choice and tap next:
You'll then get an assessment based on the past two choices, which gives a nice summary and the reasoning behind your profile:
At this point you will start to shape the structure of your potential portfolio. Again all of this can be changed, but generally the global option gives you the most diversification:
And here we go- already we have a portfolio proposal and some future forecasts.
The 'Global 80' consists of, unsurprisingly, 80% global equities (e.g. ETF index funds). You can rotate the wheel for the other options, all the way to 100% equities should you wish.
You can also tap the 'Details' on the top right to read more about the investment strategy, and what will be included specifically in your future portfolio.
For this demo we'll select Global 80 and tap 'Select Strategy':
Next is one of my favorite concepts about fintech today in Switzerland – disrupting decade old processes and bringing a massively optimized solution to verify users.
No more signed notary passport photos, or registered letters to post – just take a photo and you are done:
Terms and conditions up next, which you then need to electronically sign with your finger:
Congrats – you've opened an account. How easy was that?
One last thing you need to do before using your account is verifying your email. To do that, tap profile, settings, and 'Verify email'. You'll need to enter the code waiting for you in your inbox:
… And that's it. Your account is open, verified and ready to be deposited with your CHF.
Funding the account
Funding the third pillar is straight forward and can be accessed directly in the app under 'Deposit' from any screen. From there you'll see the bank details to make the transfer, which can also be used to setup a monthly payment – just calculate it correctly to avoid going over 6.8K.
Login & Security
As expected banking grade security is present and of a similar standard to regular online banking. You be asked to create a secure password and you can enable Face ID on iOS. SMS alerts and verification are used for large portfolio changes.
In terms of the cash and securities, they are excluded from being touched should WIR Bank or Credit Suisse go bankrupt.
Viac Fees & Charges
VIAC is transparent and upfront with the fees, which are based on the portfolio you have selected. The standard 'non invested' version (like a plain vanilla bank account) is completely free, you only pay when you have equities.
The more equities in the portfolio, the more you pay – but refreshingly with VIAC, the difference isn't by much as you can see via the table below:
| | |
| --- | --- |
| Global 20 | 0.18% |
| Global 40 | 0.30% |
| Global 60 | 0.42% |
| Global 80 | 0.53% |
| Global 100 | 0.53% |
For the latest rates visit this section on VIAC website.
Customer Support
The live chat is pushed as the preferred method for support and has been very responsive with our tests and support queries. Phone and email are also available.
Additional Resources
I feel expanding the knowledge base and enabling more community interaction would be an interesting idea to explore in order to support their content marketing efforts.
Topics around the various portfolio options available, market trends and thought leadership would be interesting reading (for me anyway) with some product experts chiming in to fuel the discussion.
Reader offers & deals
VIAC are now offering free management on your pilar 3A up to the value of 5000 CHF for an entire lifetime. Due to the volume of discount codes been added to the comments, I've pasted them into a single Google Sheet for you to grab them:

-> https://docs.google.com/spreadsheets/d/1Yh7C-9mwuQtRn9JpgTHU4jsPYb1LacLOlJ4ew2pUt5Q/edit?usp=sharing

Enjoy 🙂
🎁 Bonus: Remember to check out my pillar 3A comparison page which lists the top providers in Switzerland and all the current Investing Hero reader deals & bonuses. Enjoy!
Closing thoughts
At the time of writing you'd be hard pressed to come up with reasons not to invest your third pillar through VIAC. Unless something considerable happens in this space the mainstream banks are still a long way off from competing with VIAC. VIAC won't give you a sitdown meeting and free coffee however.
We could start to see more roboadvisors offering this, but for now the options are limited and VIAC remains the market leader. Until they get bought out by a cantonal bank, its a smart move for a third pillar.
2021 Update
Since this review was published there have been many other providers entering the space, including Selma and Finpension to name a few. Be sure to check out my comparison page for more details and to read about the latest reader offers and deals.