DEGIRO Review 2023: The best broker in Switzerland? (Beginners guide)
14 min read / by Investing Hero
This page is also available in:
Deutsch
Overall rating of our Degiro review:
4.7 ⭐⭐⭐⭐⭐ · 🏆 Best for DIY investors ·
At Investing Hero, we aim to provide the best investing platform reviews. To support this, some of the providers featured in reviews will generate an affiliate commission which helps pay to run this website. However, this doesn't influence our reviews. Our opinions are our own. The information provided on Investing Hero is for informational purposes only. Please read our disclaimer.

Please note investing involves the risk of loss.
In this post I'm going to be reviewing DEGIRO, a relatively new Dutch based broker established in 2013 who serve a global client base – including those living in Switzerland.
The DEGIRO mission? To develop 'affordable custom-made financial services for investors worldwide'.
Sounds interesting – and judging by the marketing they are certainly delivering on the promise of being 'affordable' by offering a huge list of very low cost ETFs you can trade directly in the platform.
The target audience for this DEGIRO review are generally for those who have some experience and willing to get their hands dirty with 'DIY investing' to build a portfolio and buy ETFs manually.
If the above just made you freak out, check out our investing basics and robo advisor reviews (e.g. Selma Finance) for a more 'hands off' approach and to get a better understanding before trying Degiro.
As always, I'll be documenting the account opening process from end to end in this DEGIRO review through a simple format to show you all the pros and cons of the platform. I'll be taking you through it so you follow along, step by step.
Make sure you read to the end so you can make the best decision if DEGIRO is right for you.
🎁 Open a free account with DEGIRO today and take advantage of the best prices available. 100% no obligation. Click here them out.
📝 If you are looking for more traditional investing platforms, check out the roboadvisor Selma Finance. I've rated them very highly in my Selma Finance Erfahrungen (DE) review post.
DEGIRO Review: Pros and Cons
Before we dive into the full DEGIRO review, I want to quickly show you the main pros and cons.
In short – for Swiss residents DEGIRO is a great option to start investing. With rock bottom prices you can start investing extremely cheaply, and for accounts under 100K there are no custody fees.
Account opening is painless, support prompt and the mobile & tablet apps are a nice edition to the offering.
Pros
Cons

Pricing is very competitive (no custody fees under 100K)
Big list of low cost ETFs (Conditions apply)
Fast and effective support
Platform is straight forward 'no-frills' and easy to use
Simple and free account opening

Not regulated in Switzerland
No demo account
How to open an account with DEGIRO
Head over to the homepage at degiro.ch to get started.
The generic stock imagery design and branding looks a little bland, but the social evidence of '60 international awards' and 'more than 450,000 clients' is comforting and gives confidence.
Click 'Open an account' top right:
Enter your email, pick a username and password on the next screen, and click 'Open an account':
Almost instantly, you'll be passed onto the next screen and be asked to check your email:
Switch to your inbox, and you should find an email from DEGIRO to confirm:
✏️ Note – This email was flagged as spam for me, so check your spam folder if you don't see anything in 2-3minutes. 🗑️
Once you click the link in your email to verify, you'll be able to login:
Enter your username and password and click 'login':
The next screen does nothing and DEGIRO should remove it. Click 'Continue':
Enter your full name as it appears on your passport (or ID card) and hit 'Continue':
Next you'll need to enter your mobile number and click 'Submit':
Enter your home address next, and click 'Continue'..
Date and country of birth as on your passport, standard stuff here. Continue.
US person? Make it known here and click 'Continue':
Enter the IBAN of your bank account which you'll use to transfer funds to your future DEGIRO account, then click 'Continue':
Double check the details you've just entered. No typos? Good. Continue.
More verification steps, pretty standard stuff here:
Now you'll need to upload a scan of your passport, so have the PDF/JPG ready before-hand if you aren't using a smartphone:
Despite the image below, the form didn't actually accept my AHV number. So I clicked 'I don't have this number' and hit Submit, which still worked fine:
Ok – now we need to wait for the verification. Maybe it'll take up to 2 days..
Infact…the verified email came 5minues later. Kapow! 💥
Ok now you can enter your AHV number and hit 'Submit':
Tick 'I promise to pay my taxes' and hit 'Submit'
Next you can select the type of DEGIRO account you'd like to have. In this example I've selected the Basic Profile as it's the cheapest option.
Brace yourself for the longest T&C's on earth – the 'Acceptance Form Investment Services'..
And finally:
Once you've signed your life away, you'll get an SMS out of the blue. Enter the code here:
You can download the PDF agreements for your records before hitting 'Continue':
Ok! You've completed the first stage of account creation and can now move onto funding the account.
Another useless screen with no purpose. Click 'Continue':
🔮 Deja Vu alert. Get your IBAN out again and enter it again here:
There are two options here to fund your account, Sofort or bank transfer.
I'd never heard of Sofort, but they claim to fund the account in minutes, but you have to enter you online banking details (as in, your actual bank pin and password) through the Sofort payment gateway. Plus they take a small cut.
I'm sure it's legit, but I wasn't comfortable with doing that.
So instead for this DEGIRO review, I selected a regular ol' bank transfer:
Note the Degiro IBAN number below to transfer your first deposit.
They advise against using providers such as Transferwise & Revolut, and as you are transferring from your CHF bank to DEGIRO's in Basel, there isn't any real need anyway.
Once done in your online banking, you'll need to wait 2-3 days for the transfer to arrive and be assigned to your account.
3 days later, you'll receive a welcome email from Degiro, and you can then continue the process.
Which means completing an Appropriateness test, hit 'Continue':
Don't worry, this isn't anything too tricky. Hit 'Continue':
Click your education level (don't just copy mine!) and you'll be passed onto the next screen:
Next, select your level of experience with trading in general. This will be unique to you, so pick one of the three:
Same here, indicate how well you understand the risks:
And we keep going through the list of stuff you can trade on DEGIRO:
Same option for shares this time…
… and then Bitcoin bonds…
… And finally Structured Products:
Final disclaimer to confirm you are aware you could lose all your money::
OK done. Click 'Continue':
Very close now to seeing the trading platform.
Complete the W-8BEN info – final steps. The W8-Ben enables you to avoid double taxation and the reduces the withholding tax on any US listed products you buy.
Read through the certification and hit 'Submit':
Click 'To trader' and you'll be redirected to your new live account:
Or in the words of Prince Harry:
Logging in for the first time
After completing the above, you'll be passed automatically into the trading platform.
You'll be presented with a short 'tour' which guides you through some of the interface highlights. Click 'Start Tour' to, er, start the tour:
Top right you can add and remove funds into your account:
Next you are shown how to search for various products and asset classes.
Hit 'Next' to cycle through these screens:
A 'quick order' section to streamline the process of buying & selling common products:
See what's happening with your pending orders and past transactions under the Activity section in the left navigation bar:
And finally your Account Overview is shown at the top of trading window.
Hit 'Dismiss' to complete the tour and return to the platform dashboard.
The trading platform
Having worked through the above intro you'll be back onto your account dashboard.
To give you a better feel for the platform, lets buy an example ETF index tracker fund.
To do that, I click in the search box top left, and enter (for example) Vanguard S&P500:
I'll select the EUR version from the list, which loads the next detailed screen on the fund.
Why the EUR version I hear you ask? With Degiro these are free to trade (conditions apply) and come with zero transaction costs. You can see the full list below in the 'Fees & Charges' section.
This means for a spend of 50 CHF, this saves me about 2CHF in transaction costs – every little helps 🙂
You can click through the document section if you wish to download related fund PDF documents.
For now, I'll click the green 'Buy' over on the right hand side:
The right sidebar will then pop out to place an order, which enables you to specify how much you want to buy when the market opens.
To keep things simple in this example, I've used the default settings of 'Limit Order' to execute the trade at a defined maximum share price.
I've entered I want to buy 1 share, and the price (50.8366 CHF) is reflected in CHF on the right:
'Day Order' is also the default, and means the order is valid for an entire day until the market closes.
Once happy with the details I click 'Place Order' and move onto the next step.
Now you can review your order details (open up the "margin impact" tab also) before giving a final confirmation:
You'll then get the little notifcation displayed:
If you've placed the trade outside of trading hours, you'll need to click 'View order' and you can then see it on your order dashboard.
If the markets are open, the transaction will execute almost instantly and be visible in your Portfolio:
You now own a small piece of the top 500 companies in the US, and with zero transaction fees!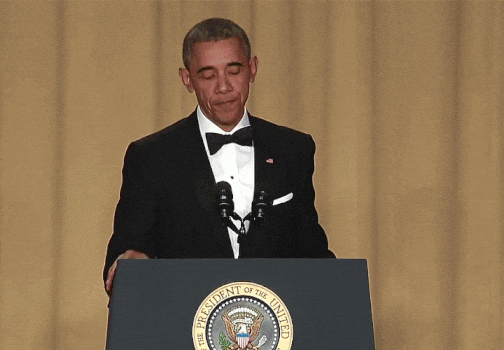 Funding the Degiro account
Simply click the 'Deposit / withdraw' button in the top right of the platform to then select either an instant transfer with Sofort or a regular ol' bank transfer.
Clicking bank transfer gives you the IBAN details to send the money via your online banking platform. Be sure to send from the same IBAN you used when you setup your account in order for Degiro to match the recieved funds to you.
Name of beneficiary: Stichting DEGIRO
Account number: 039114512001
IBAN: CH12 0871 0039 1145 1200 1
BIC: CIALCHBB
Bank name: Bank CIC (Switzerland)
Login & Security
SSL encryption and https are used on the trading platfom, and you have the option to enable two factor authentication under your profile page.
Then just click 'Security' to enable it:
DEGIRO offers brokerage services and has recently merged with flatex, so they are now know as flatexDEGIRO bank. While they are not regulated by Swiss authorities and regulators such as FINMA, they do however fall under regulation of Germany and the Bundesanstalt für Finanzdienstleistungsaufsicht (BaFin).
However, despite not having a Swiss office or being regulated here, they are reputable and you can easily open an account with them to test things out.
Fees & Charges
Being 'Low cost' is a unique selling point for DEGIRO, and they certainly deliver.
They offer all accounts the ability to trade free (as in, no transaction fees), and the list includes a number of the big-name funds, such as Vanguard, iShares and MSCI. Conditions applicable.
> See the full list of low cost ETFs in PDF format.
For individual share purchases, these are also significantly cheaper than the competition (ex. Interactive Brokers) and in a different league compared to high street banks. Here's a breakdown:
In addition there are no inactivity fees or annual fees, and for trading accounts under 100K CHF, also no custody fees.
Customer Support
Customer support with DEGIRO is excellent. Fast, responsive and on point. The call center is open until 10pm, and email responses are pretty fast when we tested. Top marks for this Degiro review.
There is also an extensive Help Center, a huge database of common FAQ and support questions you can browse through. All available in English, German, French and Italian – which is pretty impressive and something we don't see much with the competition.
Additional Resources
In terms of additional resources and educational material, there isn't too much with DEGIRO.
No blog, no webinars, no educational content – which is a shame and I feel is a missed opportunity.
With such a good product and service, they could really ramp up their marketing efforts through some content marketing and thought leadership pieces – and at least got the basics of a blog in place to cover topics of interest.
DEGIRO vs Interactive Brokers
A full comparison of the two trading platforms (a degiro vs interactive brokers review is coming next!) is coming soon, but as you can see from a high level they both offer very competitive offerings.
We'll get into the full detail on costs and account types in the full review.
| | | |
| --- | --- | --- |
| | Degiro | Interactive Brokers |
| Free selected ETF trading | ✔️ | ❌ |
| Swiss Regulated | ❌ | ❌ |
| No Custody fee | ✔️ | ❌ |
| Available to global customers | ❌ | ✔️ |
| Simple and fast account opening | ✔️ | ✔️ |
| Easy to use trading platform | ✔️ | ❌ |
| Demo account | ❌ | ✔️ |
Background info on DEGIRO
After the founding in 2013, Degiro opened to the Swiss market in 2016. Since then the company continues to grow at quite a pace – serving nearly half a million clients across 18 markets.
They have received various awards across the globe, including those related to being the cheapest broker in various markets.
They are headquartered in Amsterdam – Amstelplein 1, 1096 HA, and do not have an office in Switzerland.
Closing thoughts
Because DEGIRO have such a simple onboarding process and user-friendly trading platform, they are really a great option for DIY investors. If you know what you want to buy, they are extremely cheap and effective way to start online trading in Switzerland.
But if you are looking for someone to do all the work for you, I recommend going with a robo-advisor such as Selma Finance. As you saw in this DEGIRO review, is very 'hands on' with buying stocks and shares, which for some might be too confusing when starting out investing in Switzerland.
Either way, despite not having a demo account, you can open an DEGIRO account with just 1 CHF to test out the service and decide which is right for you.
Thanks for reading and I hope this DEGIRO review was useful!
🎁 Open a free account with DEGIRO today and take advantage of the best prices available. 100% no obligation. Click here to try them out.
DEGIRO FAQ
Is my money safe with DEGIRO?
DEGIRO segments your account so they are separate from the assets of DEGIRO. In a worst case scenario (e.g. bankruptcy) creditors cannot touch your investments. The Dutch Investor Protection Scheme (Beleggerscompensatiestelsel) is also applicable to DEGIRO accounts.
Is DEGIRO regulated?
Although not regulated in Switzerland, they are in Germany by the Bundesanstalt für Finanzdienstleistungsaufsicht (BaFin).
How to place an order with DEGIRO?
Orders can be placed simply by searching for the product you wish to transact, clicking buy and defining the amount. See the full review for more detail.
Can I test DEGIRO in Switzerland?
Yes, DEGIRO is available for Swiss residents and the account opening process is quick and easy. Simply open an account as per the process in this review and deposit a minium of 1 CHF to get started.