Start here
4 min read / by Investing Hero
This page is also available in:
Deutsch
Welcome to Investing Hero, the best resource to build and grow your wealth in Switzerland.
This page will help you get the most out of this site.
Firstly, I'm Mr. Investing Hero, or Mr. IH for short, and I run this little blog. Nice to e-meet you.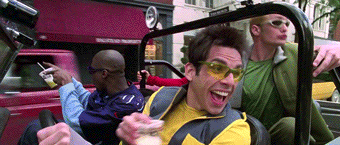 If you want to read more about me, click here.
If it's your first time here, here's what you should do right now:
#1: Read my top guides (free)
If you are anything like my other readers, you'll be wondering where on earth to even start. I was in the same situation 10yrs ago.
I've invested hundreds of hours into writing these guides, and I highly recommend you take your time to work through my top 3:

Read all those? Cool. Let's move on…
#2: Check out my top rated stuff
If you've browsed through the site already, you'll notice I have a habit of going deep with my reviews. Which might be too much to digest if you are just getting your feet wet.
So here are my top picks from all the tests, reviews and ratings I've made.
Investing Platforms
Selma Finance
These guys scored a huge 4.7 out of 5 (highest ever for a roboadvisor) in my review earlier this year. Check out their free investment plan (no strings attached) and if you like them, take advantage of the my Investing Hero reader deal.


DEGIRO
If you are looking to get more 'hands on' with your investing, DEGIRO are a great DIY option that's still very user friendly. I rated them very highly in my latest review.
Banking
Zak
I'm a big fan of Zak. A fully digital and free banking app, with the backbone and regulation of a 'proper' Swiss bank. If you haven't downloaded their app yet, check out my review to see what you can expect, and here are 3 reasons why I'm still using it. You can also use the code HEROCH to get a free 50CHF bonus!


Neon
Neon is another digital bank offering that is growing rapidly and going head to head with the likes of Revolut. The user experience is simply awesome, and I've rated them very highly in my latest review. Definitely worth checking out.
Credit Cards
CashBack Cards
It's rare to find a decent free Swiss credit card, let alone one that gives you rewards (review here) for using it. Which is why the new Cashback Cards stand out – you'll get 1% cash back on all purchases! Check them out. You can also use the promo code FC50X3DFS to get 50 CHF credit.
Pensions
VIAC
These guys are the market leaders, and a great home for your pillar 3A pension to grow over the years. Everything just works. If you are looking for a pillar 3A with a cantonal bank, it's also worth checking out Frankly from ZKB, who are a close second choice.
#3: Join my private email group
Join hundreds of other readers in Switzerland who get my monthly (at most) update on what's captured my attention in the last weeks.
From books to articles, I cover a wide range of ideas and put them into a simple mailer for you each month. Here's an example of the last one. No spam. No crappy ebooks.
Just enter your email in the box below and hit Sign Up:
#4: Give yourself a high five
You've made it this far, which means you care. If you're a total beginner or an investing pro, you're looking to improve your financial situation. And that's awesome.
Well done, it's good to have you here!
Thanks for reading,

Tschüss zäme!
Mr. IH