Bank Cler Zak Review 2023: Pros, Cons & How it compares
14 min read / by Investing Hero
This page is also available in:
Deutsch
Overall Rating of our Zak Review:
4.7 ⭐⭐⭐⭐⭐ · 🏆 Best digital bank ·
At Investing Hero, we aim to provide the best investing platform reviews. To support this, some of the providers featured in reviews will generate an affiliate commission which helps pay to run this website. However, this doesn't influence our reviews. Our opinions are our own. The information provided on Investing Hero is for informational purposes only. Please read our disclaimer.
The information on Zak is intended exclusively for persons domiciled in Switzerland. A Zak account can only be opened with domicile in Switzerland.
Zak is a product from Bank Cler, formally Bank Coop, which proudly champions itself as being 'the first free swiss bank from your smartphone'. Really? A free bank account, in Switzerland, with no hidden fees?
Sounds like a dream come true.
The Zak app is part of the new offering from Bank Cler looking to target a younger audience (from just 15years old!) and challenging the traditional swiss banks with a streamlined account opening process and slick user experience.
As much as I like paying 60+ CHF a year to traditional swiss banks for my plastic bank card, which sits gathering dust in a drawer, I'm keen to give this new kid on the block a go.
As always, I'll be documenting the account opening process in this Zak review with a simple step by step process to give you all the pros and cons of this latest offering from Bank Cler.
🎁 Reader Bonus: I've partnered with Zak to bring Investing Hero readers (that's you!) a 50CHF welcome bonus when you open a free account. No strings attached and no BS. Just use the code HEROCH to claim your 50 bucks.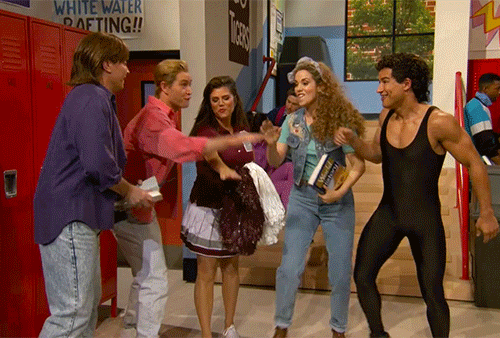 Let's get onto the Zak review.
Zak Review: Pros and Cons
Bank Cler has bought a product to market that is doing a lot of great things.
It's very hard to pick out negatives with Zak, but the despite the lack of English translations, the digital bank really rocks. The traditional swiss banks need to start innovating, and fast.
Pros
Cons

It's free, really
Very fast account opening and onboarding process
You can get 50 CHF free using the code HEROCH on signup. Amazing.

No English language
Currency rates at 5% are not competitive
How to open an account with Zak
Landing on the Zak homepage it's immediately clear on what you need to do, and where you need to go next.
Big win for customer experience.
The modern & fresh look reflects their brand positioning and delivers on the 'time has come for a new bank' messaging peppered throughout the website.
However be warned, leave the homepage open for longer than 3.27seconds and it'll soon become littered with various 'digital marketing agency recommendations'. Like popups and surveys. Which suck.
The first step to opening an account with Zak is clicking the 'X' or 'Nein, liber nicht' on the homepage survey to clear the screen.
💡 QUIZ: Can you guess how many Bank Cler logos are on this page?
The answer is in the comments at the end of this blog post.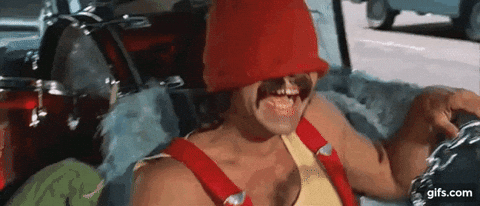 No harm done though for the Zak review ratings. I'll use my mobile instead.
We'll be using the iOS mobile app in this review, so click the icon in the bottom left to download the app:
The app is a hefty 134MB, so you'll want to do this over wifi:
Open the app and tap 'Registriern' on the homescreen:
The next screen asks if you are a customer of Bank Cler already, in this case we select Nein:
A few checks before we get started. Are you over 15, live in Switzerland and have a valid ID/passport?
Then select 'Hab ich'
Enter your name and sex on the following screens:
Enter your mobile number:
Confirm you live in Switzerland and tap 'Weiter':
Enter your email address and language of choice (German, French or Italian – no English yet, unfortunately) and tap 'Weiter'
Next confirm Zak can contact you via email, all standard stuff really, and tap 'Weiter':
Step 1 completed! Confirm your details and then tap 'Weiter':
Now you need to create a secure password and tap 'Weiter':
At this point you'll receive an activation code – unfortunately not via SMS and you'll have to check your email to copy the code.
Once done, tap 'Bestatigen':
Now you need to login officially and tap 'Anmeden':
Enter your date of birth…
Next you can decide if you want a physical Maestro & Mastercard, which is free and delivered a few days after you complete the registration process.
In this case I've selected 'Hell yass bro, send me dat plastic!' 'Ja, Kreditkarte beststellen' and tapped 'Weiter':
Are you single, married or something else? Make your choice:
Select your nationality and tap 'Weiter':
Zak again asks to confirm the language correspondence:
Now confirm your address and tap 'Weiter':
Ok – final steps before we get verified. Confirm your US status and that you comply with the tax statements:
More standard legal jargon relating to the Mastercard.. Moving along here:
You can now check the details and accuracy of all the information you've entered during the process, just use the arrows to expand each section.
Once ready, tap 'Bestatigen und weiter':
We are now ready to move onto the video part to verify your identity, which you can do between 8AM and 22:00 Monday to Saturday.
For those paying attention you'll notice I'm too late at 22:25 (past bedtime anyway) so I hit 'OK' and return in the morning…
A quick check you are ready for your private one on one – Have your passport at hand, put a shirt on and turn the lights on. Ready?
'Hab ich'
Oh not quite – anther 'Ja' in the box to confirm the terms and conditions. Yawn. But it's nice you don't need to leave the app and download something else. Tap 'Weiter'.
Allow access to your camera and microphone:
At this point you'll be transferred to your browser, but ok – now you are ready. Tap 'Start browser video telephony':
And again allow access to the camera and microphone.. #uxfail
And here we are, connected to a live agent. At this point they'll ask to confirm your full name (including middle name), date of birth, nationality etc.
Then you'll need to switch the camera and show your passport – the friendly host will guide you through it.
Once done you'll have to confirm the ID number (shown at the top) and you'll get a SMS Tan code to input into the field.
Once you click 'Confirm' after entering the TAN code the call will end immediately (no time for a 'bye bye have a nice day' from the operator) and you'll be transferred back to the Zak app.
Tap open:
Wait a few seconds. I promise this zak review will end soon..
Yet more standard legal text for the mTAN verification. As Bank Cler are using partners for such services, the end result is more taps and clicks for the user:
Now you can review the docs, scroll down and tap 'Speichern und Weiter':
You'll receive an SMS with the mTAN code, add it here and tap 'Signieren':
OK – You've done it! No more steps. You offically have a zak bank account.
Logging in for the first time
FaceID on iOS is a nice addition and makes future logins a breeze. Just tap 'Login mit FaceID' and away you go.
If it's the first time you've logged in, you'll get a brief app tour showcasing four main areas within Zak.
Number one – 'Verliere nie den Uberblick'.. aka your account overview, gives you the first view of the ability to create 'pots' to order your money:
Next swipe right and you see the 'Gruppen-Ausgaben managen' which orders your spending into groups and categories:
Next we get shown the 'Zak Deals' screen, which is a feature to convert zak credits into shopping vouchers (e.g. Zalando, Apple Music etc) at a favourable rate.
And finally, a simple screen on how to search your contacts in order to make payments quickly and easily.
You can tap 'Los geht's' to move to your account dashboard:
The platform
Having worked through the above intro you'll be taken to your account dashboard – which will look quite empty!
At any point within the app you can tap the face profile icon, top right, to open up the Zak chatbot to field any questions or feedback you have:
Let's briefly go through the main menus, tap the list icon as shown below and move to the transactions screen:
Tap the arrow icon next, and you'll be taken to the transfer screen, the place you'll be using to send and receive cash, and pay the bills!
What about Zak eBill? As you can see there isn't the option, yet, to use eBill with Zak. Officially it isn't supported, but according to the roadmap is in the pipeline – so hopefully we'll see it later this year.
Next moving to your profile screen, you'll have the ability to invite friends, configure the app features (e.g. Tipps & Tricks) view your contract documents and most importantly – enter your reader zak referral code HEROCH to claim your free cash!
✏️Please note – You will have to wait 3-4 days after opening your account in order to view the 'Code eingeben' option under your profile to enter the code HEROCH.
Once it appears, tap it and enter the code to credit the account:
Success! You should see the funds credited in the next 24-48hours:
Next tap the shopping cart icon, and you'll be taken to the 'Zak Store':
This section is a blend of marketing products and app features.
The top results are insurance products, so be sure to do your research on these before committing to anything.
Below that, you'll see the 'Plug-ins' which control more of your functionality within the app and your devices. For example, it's here you can enable Apple Pay and Zak Deals.
Other than that, they are marketing related products and services such as a pillar 3a and mortgages.
Funding the zak account
Simply note your IBAN from the profile section and make a bank transfer from another account in the normal way, it operates in the same way and you'll see the account funded in a day.
You can also use 'Zak Instant' if enabled (see the transfer section) to request CHF from other Zak users. Zak with Twint isn't supported, you have to use Zak Instant.
Login & Security
SSL encryption and https connections are used, with two factor authentication for larger transactions.
It's important to note Zak is a product from Bank Cler, formally Coop Bank, and is a FINMA regulated Swiss bank. Meaning your cash stays in Switzerland, and is insured up to 100K – which isn't the case for some of the competition.
It's also nice that despite all the digital first tech here, you can walk into a Bank Cler branch and speak to a human.
Fees & Charges
Here Zak is really shaking things up by offering the above for free – and yes, it really is free:
Free cash withdrawals from Bank Cler ATMs (common at Coop Supermarkets)
Free to transfer money within Switzerland
Free physical Maestro & Mastercard, with no hidden annual fee
And with the referral code HEROCH you'll even get a free 50 CHF!
That said, avoid using the card in non-Bank Cler ATMs (2CHF fee) and using it for currency conversion/international payments – you'll get stung on conversion fees compared to other options in Switzerland.
Customer Support
Customer support is good and generally pretty responsive. In a few test emails we've seen a few balls dropped and waited a while for replies and confirmation on the account status – but nothing major.
The officall support is also only in German, French and Italian – no English, although as with anything in Switzerland you generally get your message through easily.
The landing page for Zak has a huge wealth of FAQs which are extensive and really cover most problems and core areas within the app.
Additional Resources
A nice feature we are starting to see increasingly in the fintech space (as with Selma Finance) is that Zak are sharing their future roadmap via Trello, and publicly asking & responding to user feature requests.
This gives a feeling you are buying into a product that will improve and develop over time, and to some extent the users are shaping that direction. Which is a win for the customer community and satisfaction.
And btw, when did you ever see a swiss bank on Giphy pumping out animated gifs? Yup. Zak has that covered too.
Zak vs Neon Bank
A full comparison of the two digital banks (a zak vs neon bank review is coming next!) is coming soon, but as you can see from a high level there is very little to separate the two, and they both offer very competitive offerings:
| | | |
| --- | --- | --- |
| | Zak | Neon Bank |
| Free management | ✔️ | ✔️ |
| Secure & regulated Swiss Bank | ✔️ | ✔️ |
| Free CHF transfers within Switzerland | ✔️ | ✔️ |
| Free EUR transfers via SEPA in Europe | ✔️ | ✔️ |
| Free phyiscal Visa debit card | ✔️ | ❌ |
| Free physical Mastercard | ❌ | ✔️ |
| EBill support | ✔️ | ✔️ |
Background info on Bank Cler Zak
The Zak product idea was born in mid 2017, and is a product from Bank Cler AG, formally Coop Bank, to target the younger generation in Switzerland. Cler comes from the meaning 'clear' and formed part of the banks rebranding in early 2017. Since then, the majority shareholder is Basler Kantonalbank.
Bank Cler have good coverage across Switzerland with over 130 ATM locations and are headquarted in Aeschenplatz 3, Basel.
Reader offers & deals
We've partnered with Bank Cler Zak to give Investing Hero readers a special offer when you open a live account. Once you've registered for a free account, simply use the code HEROCH under the 'Code eingeben' section in your profile (see above) and you'll receive a 50 CHF bonus deposited to your account, completely free!
Closing thoughts
Zak are leading the way as the digital bank of choice for a free bank account in Switzerland and offer a fantastic product with no hidden fees.
The end to end process is slick and easy to setup, and with its swiss roots offering security and insurance, is a strong contender vs the other competition in Switzerland.
If you can get by without English (anyway, you should be learning German) it's a great free account to have for day to day spending.
Zak FAQ
How does Zak differ to a normal bank?
Zak is a pure smart phone banking app with very low fees (free in the most part) and compared to a traditional bank account, the opening and day to day use is much simpler and faster.
Can anyone use Zak?
You need to be a Swiss resident over the age of 15 with an iOS or Android smartphone.
Is there a CHF voucher code for Zak?
Yes, to receive your 50 CHF bonus enter the code HEROCH in the 'Code eingeben' section of your profile within 30 days of opening your account.
Can you use your desktop web browser with Zak?
No, not possible. Smartphone app only.
What are Zak Deals and how do they work?
Zak Deals are offers you can buy through your account from a select list of Bank Cler Zak partners. These include for example Zalando, Apple Music, MediaMarkt & Galaxus + others. Each vendor will offer typically between 5-20% bonus when you purchase a voucher through your Zak account. Zalando is the most generous offering a 20% bonus.