Binance Review 2023: The best in Switzerland?
15 min read / by Investing Hero
This page is also available in:
Deutsch
Overall rating of my Binance review:
4.5 ⭐⭐⭐⭐ · 🏆 Market Leader ·
At Investing Hero, I aim to provide the best investing platform reviews. To support this, some of the providers featured in reviews will generate an affiliate commission which helps pay to run this website. However, this doesn't influence my reviews. My opinions are my own. The information provided on Investing Hero is for informational purposes only. Please read the disclaimer.
In this blog post I'm going to be reviewing the cryptocurrency trading platform, Binance.
Binance are an established and extremely popular global brokerage platform for buying crypto, and are infact the biggest in the world in terms of trading volumes.
They offer over 400 different crypto currencies to trade, which include the big players such as Bitcoin and Ethereum, in addition to hundreds of upcoming alt coins and tokens.
As I do with all my reviews here, I'll be going through the entire 'end to end' process to setup and create an account, and I'll even buy some crypto – all documented simply and clearly. I'll also comment on my personal pros and cons of Binance, so open up the homepage and use my guide as a reference.
I'll be documenting it all in this Binance review, step by step.
Make sure to also read the FAQ's at the end of this review, which help answer some of the main questions in details. Let's find out if Binance is right for you.
Lets go…
🎁 Open a free account with Binance today and take advantage of my 10% trading discount with code D6HL9U90. Try a 100% no obligation demo and see for yourself.

> Click here to try it out.
📝 If you are looking for more traditional investing platforms, check out the roboadvisor Selma Finance. I've rated them very highly in my Selma Finance Erfahrungen (DE) review post.
Binance Pros and Cons
Before we dive into the specifics of this Binance Review, let's look at the top Binance pros and cons.
In general – for those in Switzerland looking for a popular, market leading platform to buy crypto cheaply and easily – Binance are a great choice. They are growing fast, have a huge range of trading options (almost too much!) and have firmly planted themselves at the top of the crypto platform leader board.
They are great value for money – particularly when you compare to Swiss based companies, and the process to get setup and buying is fast and straight forward.
As you'll see below, the account opening process was simple enough and took less than 20minutes. There is zero CHF commitment (great to try a demo) in order to open the account, and you can start trading for just 15 CHF.
However, be mindful of the regulation challenges many crypto brokers are facing (not just Binance), so whichever platform you pick, make sure you follow security standards and use cold storage to protect your assets. If you are considering a Binance alternative then Kraken are also worth a look.
📝 Note: Remember to check out the full list of crypto currency brokers in Switzerland on my detailed comparison table. Enjoy!
If you are looking for a marketing leading & established platform to house all your crypto buying and selling, then Binance are a great choice.
Pros
Cons

Quick and easy account opening
Great value for money
Huge choice of crypto currencies
Free account opening
10% off welcome bonus

No offices in Switzerland (yet)
No phone support
Can be overwhelming for newcomers
How to open an account with Binance
Head over to the Binance homepage to get started.

> Click here to open the homepage
Click 'Register Now' to get started:
Confirm your location, like me I guess you are in Switzerland. Hit Confirm:
A quick agenda of the steps you'll be going through today – click 'Create Account' to get started:
Enter your email and create a new password, then click Next:
You'll then verfiy your email address and get passed onto the next screen, enter your mobile number and click 'Next':
Enter the code you've just received by SMS:
Ok – first step done! That was fast… Now we need to verify the account. The magic box gets closer:
Select your nationality, name and DOB in the fields and click 'Continue':
Now things get a little clunky as I started this process with the desktop version – I now have to download the app via the QR code:
Which is a hefty 360MB so takes a little while. Once done, open the app and tap 'Sign Up / Log in':
…Enter your details again:
Now enter the verification code you've just been sent by SMS:
Now we are ready to finally verify our account:
Double check the requirements here, and tap 'Start Now' to get going:
Another 'heads up' screen that doesn't do too much…
I've selected passport in this case:
Now tap to enable your camera:
And again…
Take a photo of your passport, and then tap 'Submit photo' if it looks good:
Next, you need to take a selfie:
Once done, enter your address. They don't need a document scan here – you can just enter your home address and hit Confirm:
Now we move onto some standard 'know you customer' (KYC) compliance checks:
Select how you'll be funding your crypto trading:
Same for your employment status:
Now select your estimated trading volume:
Ok great! That's all you need to do.
At this point, nothing else happened in the app – I was booted back to the home screen. Hmm.
So… I've switched back to the desktop version, and the page automatically refreshed as below.
But wait… 1 month to wait for account verification!?
Ouch.
But thankfully, Binance was just playing mind games with me. Two minutes later – I got an SMS with some good news..
As you can see from the timestamps in the screenshots, this took about 10minutes all in. Not bad.
Lets take a look inside the account now I'm verified.
Logging in for the first time
With the verification successful, you can jump straight to your dashboard as shown below.
It's easy to browse around, the left sidebar contains the various items relating to security, payment and trading.
Top right, you have personal profile options too.
If you get lost or stuck, just remember the 'dashboard' link is hidden away under the top right drop down menu:
Funding the Binance account
Lets get started and fund the account. Click 'Deposit' from the dashboard, as shown below:
I have a fresh account, so I'm going to make a purchase via credit card:
Enter the amount of fiat currency (CHF) and the crypto you wish to purchase. I've chosen BNB in this example, but you can pick hundreds of others. Click 'Continue' when ready:
Double check your details and click 'Continue':
More compliance steps – you have to approve the handling of the transaction:
And again – you have to confirm to make the transaction. Hit 'Continue':
Another activation green tick (?) but I guess now we can start spending some money. Click OK.
Enter your card details and hit 'Next'…
Next your address from the card…
A final review of the transaction amount and the card to be charged, check and click 'Continue':
And now it's processing… A bit surprised it hasn't credited instantly, but maybe it needs a few minutes to refresh.
Viewing the transaction history 10mins later, and still processing.. Hmm…
Another 10mins rolls by, and then it updated to 'Failed'.
Doh!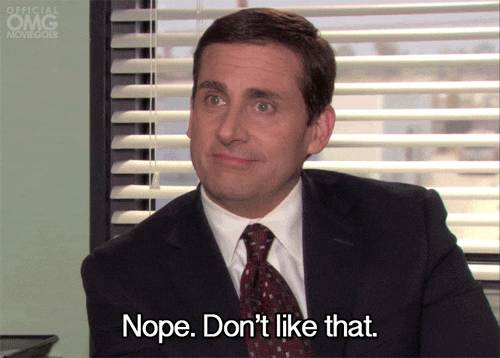 Maybe I did something wrong, or my credit card wasn't keen on me buying BNB tokens.
So I repeated the payment process above, and then… instant success! No processing, no pending – just purchased.
Nice.
From here, you can navigate back to your wallet or dashboard to view the transaction, which is now reflected in the account.
Binance KYC Mystery Box – A free NFT
If you noticed in the setup process above, Binance promoted a free mystery box if I completed the application and verification process. A nice little incentive to motivate me to see what's in the box..
Turns out, it's an NFT!
And what's an NFT?
It's that funny looking image above – a 'Non-fungible token', which means in real language…
So I'm the unique and verified owner of a JPEG stored on the Binance blockchain. Which I can't sell, trade or do anything with?
Looks cool though. And its a limited edition (only 5million made).
I'll keep it.
Binance Demo account
Unfortunately Binance doesn't offer a free demo account, but the live environment has a 0 CHF account opening deposit, so its easy enough to get access to the platform. You can then deposit as shown above from just 15 CHF to test the waters.
Binance card Switzerland – What's the status?
Unfortunately, the Binance visa card is currently unavailable for residents in Switzerland. However you can register your interest in the binance card to be notified when the visa card is available in Switzerland.
After you login to your account, navigate to 'Finance' in the top menu > 'Binance Card' to be taken to the registration page.
Then click 'Register interest' and enter Switzerland on the popup screen and click 'Register', as shown below:
>> Looking for the latest news about the Binance visa card Switzerland? Read more for the official status.
Login & Security
Security is a huge factor in the crypto space. Binance goes a long way in ensuring they are setting the technical standards for others to follow. For example, Binance offer:

– Two factor authentication,
– Account address whitelisting (so you have to verify where your assets could go)
– Simple wallet management so you can remove assets
– Cold storage
As you would expect from the worlds largest crypto exchange, industry grade SSL encryption and https are used on the platform, and you can also use the mobile app for enhanced security.
So from a technical standpoint, things are pretty solid.
In terms of regulation however – Binance are a mixed bag, and that applies to the Crypto industry in general.
Despite having offices in over 50 countries and employing people globally, they continue to challenge the mainstream ways of working and this isn't 'traditional finance'.
They have a track record of moving head offices having started in China, then Japan, then Singapore… Then Malta and most recently the Seychelles. The media is reporting they are again looking for a new home. Time will tell if that becomes Switzerland 🙂
All of this background regulation activity doesn't inspire too much confidence, but to be honest – nearly every crypto exchange is facing similar challenges. Hopefully they 'settle' in the near future and the traditional regulators cool down.
Binance continue to work with regulators – having recently introduced the 'know your customer' standards required within finance regulation, so these are positive steps to finding future solutions.
When interviewed, the CEO of Binance was quoted as saying that Binance is a new type of organisation that doesn't need central bank accounts or a fixed address – much like cryptocurrency and the blockchain. 'Wherever I sit, is going to be the Binance office. Wherever I need somebody, is going to be the Binance office'.
Fees & Charges
Binance are the market leaders when it comes to pricing and apart from Kraken, no others really come close.
You simply can't compare Binance in terms of pricing to Coinbase or any of the Swiss providers, as the Binance fee structure is extremely low, and as they use volume based pricing just gets lower and lower.
They are also very transparent and have the fee schedule posted on their website, which unlike other competitors, provides visibility on the minimum withdrawal amount, deposit fees (there are none) & withdrawal fees – which range depending on the currency/token but are the generally the lowest in the industry.
If you are purchasing via credit card – as i did in my example above (which is the most expensive way to make a transaction) the fee worked out at 2%. A SEPA (Single Euro Payments Area) bank transfer however via your normal e-banking is free and the better route to save fees if you don't mind waiting 1-2 days.
Customer Support
Customer support is good – not the highest response rates, but within the crypto space generally pretty good. They have 24/7 support, live chat agents covering 16 languages and an extensive help centre which covers a wealth of common problems and answers.
They don't have phone support and there isn't a contact address (see section above on Security) or email to find easily – so its best to go through the live chat from the dashboard/in app.
Personally it would be useful to see a support phone number published – from a customer perspective sometimes its easier to clarify complex issues person to person.
Additional Resources
Binance have a huge wealth of additional material and resources to dig into. They are very active in providing educational content, guides and go a long way in supporting new users. It's great to see Binance investing so heavily in this type of stuff to educate their potential and existing customer base.
They are also very active on their social channels, and the Youtube channel in particular is regularly publishing lots of interesting crypto related content.
I would say it can be quite overwhelming, as for newcomers to crypto there are lots of new and confusing terms – launch pools, NFT drops, BIFI… but interesting stuff if digital economy subjects interest you. Worth checking out.
Background info on Binance
Binance were founded in 2017 by Changpeng Zhao (known as CZ) and have since expanded to become the worlds largest crypto exchange. CZ was recently interviewed by Forbes, which is a worth a read.
They now handle over 34 Billion (yes that's billion, not a typo!) USD in transactions every day. They operate all over the world and have offices in over 50 countries, with over 1000 employees.
They've grown quickly and regulators are still trying to catch up – but they continue to innovate and are market leaders in the space bringing new ideas and technology to market, such as the NFT market place and BNB smart chains.
They have no office in Switzerland (and in general, haven't published a public HQ office address), but Binance Switzerland AG is registered at Gubelstrasse 11, 6300 Zug.
Closing thoughts
For those looking for a market leading exchange to buy and sell crypto, look no further than Binance. You'll be paying rock bottom prices for any purchases and the fees are extremely reasonable – from buying and selling, to deposits and withdrawals – they are great value.
As we explained above, regulation in this fast moving space is still regarded as a 'wild west', but its clear Binance are making steps to 'grow up' and bring more standard compliance to their platform. That said, its worth ensuring you are using a cold storage to backup large amounts of crypto so they aren't locked into an exchange.
Kraken and BitPanda are others to consider who are equally as impressive for different reasons. Stay tuned for the detailed review on them. You can also check out my comparison table on the best crypto exchanges in Switzerland to get a good overview.
All of these exchanges offer free account opening and 0 CHF down to have a look around – so its worth experimenting to see which is right for you.
Thanks for reading and I hope you found this Binance review useful!
🎁 Open a free account with Binance today and take advantage of my 10% trading discount with code D6HL9U90. Try a 100% no obligation demo and see for yourself.

> Click here to try it out.
Binance FAQ
How do I open a Binance account?
You can open a Binance account quickly and easily by following the step by step process shown at the start of this review. It is straightforward and takes around 15-20minutes.
Is Binance safe?
Binance has a high level of technical security practices inplace to secure your assets, however its important to note there is limited client protection should things go wrong. This is the case with most crypto currency exchanges. It is important to follow security steps and use cold storage – and never share your private key.
How do I buy Bitcoins on Binance?
To buy bitcoin and other cryptocurrencies with Binance, simply click the 'Crypto Assets' link in the top menu bar and you'll be taken to a separate dashboard to buy and sell bitcoin.
How do I transfer money to Binance?
To transfer money to Binance you have a number of options including using an existing wallet, SEPA bank transfer and debit cards. Click 'Buy Crypto' from your dashboard to make your choice.
Is Binance a bank?
No, Binance is not a bank. They are a cryptocurrency exchange to buy and sell various crypto and digital assets.
Is Binance cheaper than Coinbase?
Yes, Binance is cheaper than Coinbase at all levels.
Can I use Binance in Switzerland?
Yes, you can use Binance in Switzlerand. The account opening process and quick and easy, just follow the steps above.
Is Binance legal in Switzerland?
Yes, Binance is legal in Switzerland. You can open an account to buy and sell cryptocurrency quickly and easily.
Is Binance legit?
Yes, Binance is legit. They are an established global broker with many thousands of clients, including a long track record enabling those in Switzerland to buy and sell crypto.