eToro Review in Switzerland: How Good is eToro for Beginners? (2023)
15 min read / by Investing Hero
This page is also available in:
Deutsch
Overall rating of my eToro review:
4.8 ⭐⭐⭐⭐⭐ · 🏆 Best for Beginners ·
At Investing Hero, I aim to provide the best investing platform reviews. To support this, some of the providers featured in reviews will generate an affiliate commission which helps pay to run this website. However, this doesn't influence my reviews. My opinions are my own. The information provided on Investing Hero is for informational purposes only. Please read the disclaimer. Please note investing involves the risk of loss, 79% of retail CFD accounts lose money.
In this post I'm going to be reviewing eToro, an established online broker founded in Israel who are regulated to operate in Europe. eToro offer an attractive and simple platform for beginners to start trading in Switzerland.
The look and feel is very beginner friendly and with features such as 'CopyTrading' and cryptocurrency trading available, I'm keen to get stuck into the details to see how they compare to other brokers. Take a look yourself here and follow along with me.
As usual, I'll be documenting the entire 'end to end' process with opening an account with this eToro review, and I'll show you all the pros and cons of the platform. I'll be taking you through it all, step by step.
Make sure you also read the FAQ section at the end, which includes a wealth of questions I've pulled from the web (and received from you!) so you can make the decision if eToro is the right choice for you.
–> You can also now open an eToro demo account for free and follow along with the guide below.
🎁 Open a free account with eToro today and take advantage of 'zero fee' trading. Try a 100% no obligation demo and see for yourself.
> Click here to access.
🧠 Consider how much of your portfolio is invested in things such as day trading. It's a risky business and you need to take care. Read more about my thoughts on risk here and here.

If you are looking for more traditional investing platforms, check out the roboadvisor Selma Finance. I've rated them very highly in my Selma Finance Erfahrungen (DE) review post.
eToro Review: Pros and Cons
Before we dive into my full step by step eToro review for Switzerland, I want to quickly touch on the main pros and cons.
Simply put – for those in Switzerland looking to get started with DIY trading, eToro is a fast and simple way to get into it. You'll be trading in under 30mins once you start the account opening process.
They have a low account minimum (approx. 50 CHF) zero fees on trading stocks and ETFs, and a free demo account to test everything before you commit to live trading.
The 'Copy Trading' and 'Copy Portfolios' offer great insight for beginners, and really set eToro apart from the other brokers in offering a beginner friendly experience.
Pros
Cons

Fast & fully digital account opening
Great value commission free trading
Great for beginners
Free demo account to test the platform

Only one base currency
No Swiss offices
How to open an account with eToro
🎁 Open a free account with eToro today and take advantage of 'zero fee' trading. Try a 100% no obligation demo and see for yourself.
> Click here to access.
Head over to the homepage at eToro to get started.

> Click here to open the homepage
Tap 'Get Started' to er.. well.. get started 😉
Enter your username, email and password on the next screen and click 'Create Account':
You'll get a confirmation screen to check your email, nothing to click here.
So let's switch to your email, and click the big green button:
Enter your username and password from the first step, and hit 'Sign in':
Boom. You are in. Gotta love eToro for making that on-boarding pretty painless. Next we click 'Complete Profile':
Not much to see here – click 'Continue' to move along:
Add you name, gender and DOB and click the blue arrow:
Add your address and passport details here, check the box and click the blue arrow:
Next you'll need to select your trading experience for each of the asset classes below and hit the blue arrow:
Select your level of trading knowledge..
Then select the type of instruments you are interested in trading:
Now select the duration you plan to trade:
Now consider your appetite to risk by selecting one of the forecasts:
Next select any options here and tap the blue arrow to move along:
Now select your sources of income and your occupation:
At this point I've selected 'Continue to Deposit' to get up and running to try out the account, the full verification can come later:
Enter the amount you wish to start with (min 250 EUR) and enter your details and hit 'Submit':
Add in your mobile number for an extra security layer and hit 'Send SMS':
Almost there. Enter the SMS code you just received and click 'Verify':
Drop in your AHV number here and click the blue arrow:
Congrats! All done…
You'll then get a confirmation your deposit (shown above in the credit card transaction step) has been processed and available to start trading with:
Drop it, Prince Harry.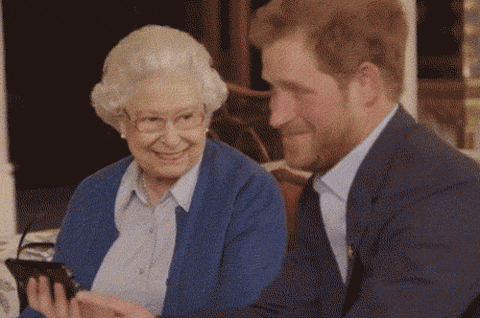 Logging in for the first time
And here we are, the dashboard of your account which you can get into straight away.
Let's take a look around – click 'Trade Markets' in the left sidebar:
You'll be presented with a wealth of stocks to trade, and you can use the filters at the top to refine your dashboard view:
Lets move onto one of the more popular features within eToro – Copy Trading.
What is eToro Copy Trading?
Simply put, copy trading allows you to follow existing eToro traders. You have the ability to view their portfolios, track record and profitability – and then decide to 'follow' them which then replicates their trades in your account. Which is pretty innovative.
Lets take a look in more detail.
Select it in the sidebar:
Here you see a range of traders you can follow, and refine by using the filter shown below.
I've selected SparkLiang from Malaysia as an example:
From the profile page, I can then drill down into the details. I can see the performance on the right, and then click 'stats' for more detail:
SparkLiang held up well during the crash in March – and after a rocky start in 2018 has some solid returns in 2019 too…
Scrolling down, I can see more information about his portfolio, including the number of copiers, the risk rating & volatility of the portfolio, and the asset types in the portfolio (e.g. stocks, ETFs) as shown below:
I can then drill down into exactly which stocks he's trading, and how often:
Once you've found a trader you want to follow, it's as easy as selecting 'Copy' from the profile and away you go.
Let's move on to CopyPortfolios.
CopyPortfolios differ in that you are copying a basket of assets, like a traditional portfolio. For example with 'cloud computing', which would include Amazon, Microsoft, IBM etc etc, all in one click. This saves the need to buy stocks individually, and you can simply subscribe to a CopyPortfolio instead.
Here's the CloudComputing example in detail, just click 'Portfolio' to see what's in it:
eToro Demo Account
Pro tip. Before you go spending money buying stocks and crypto, give the 'Virtual Portfolio' a spin. It's the same as the live account without the real money, and eToro credit 100K virtual money on the account to play with.
You'll get a confirmation message and can then switch your account over:
You can start buying and selling stocks in a few clicks, you'll see my demo portfolio below with 20K virtual funds allocated to a list of stocks:
You can then move around the account and view your portfolio as you would in the live environment:
Have fun getting used to the eToro environment! (click here to try for yourself)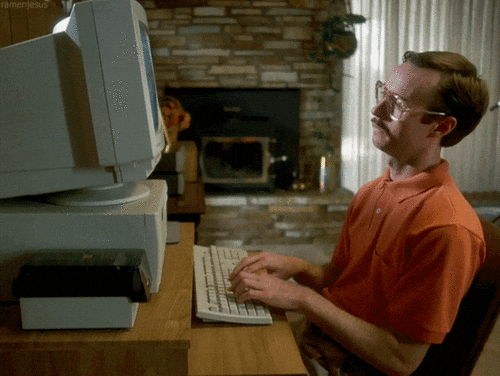 Funding the eToro account
Very simple – you'll be directed to fund the account as shown above once you complete the account opening process.
Later, simply click the 'Deposit Funds' button in the lower left of the dashboard and you can make a new transfer by any of the options in the dropdown list as shown below:
As credit card payments are available instantly, you are enable to start trading straight away.
Login & Security
SSL encryption and https are used on the web trading platform, and you can turn on 2 factor-auth under your settings.
Just click 'Settings' > 'Account' and toggle the switch to 'On' on the right hand side:
It's important to note eToro are regulated and have offices in Cyprus, China, Israel, UK, US and Australia but they are not regulated by Swiss authorities and regulators such as FINMA. They are however regulated by CySEC in Europe the FCA in the UK and the ASIC in Australia – which is important in the broker space to ensure they fall under regulation and are held accountable should things go wrong.
eToro are not a bank, however state your funds are held in 'top tier' partner banks, such as Coutts Bank in the UK.
Despite not having a Swiss office or being regulated here, they are reputable and established with over 11million customers in 140 countries. You can easily open a free account with them to test things out.
Fees & Charges
eToro are great value for money. They are one of the few brokers which offer zero fees for trading stocks and ETFs, which they heavily market and promote to attract traders. And you can see why, as you are essentially trading for free. In addition, no custody fees and commissions. Nice.
You'll need to fund the account with $50 to start trading with eToro – and there are inactivity fees (after 12mths) and a $5 USD deposit withdrawal charge, but to be honest these are not exactly deal breakers if you are using your account and checking your portfolio.
🎁 Open a free account with eToro today and take advantage of 'zero fee' trading. Try a 100% no obligation demo and see for yourself.
> Click here to access.
Customer Support
Customer support at eToro is very good. Within your account you have quick links to the support and knowledge base sections, which offer comprehensive questions and answers.
If you need further you also have the ability to open a support ticket, and in my tests responses are fast and clarified quickly. English support comes as standard.
Additional Resources
In terms of additional learning material, eToro have a huge volume of education material and resources on their website.
News, analysis, podcasts and rich guides on topics such as Fintech – eToro is investing heavily in this space and it really shows. The content isn't just thin marketing fluff either, the fintech guide for example is 18 chapters!
It's refreshing to see such a decent range of supporting material – worth checking out.
Background info on eToro
eToro was founded in 2007 in Tel Aviv, by brothers Yoni Assia and Ronen Assia along with David Ring. Today, the company continues to grow the offering, such as cryptocurrency, and have over 11million customers worldwide across 140 countries.
They have received various awards over the years and are regarded as being innovative and technology driven with the likes of the 'Copy Trader' and 'Copy Portfolios' setting them apart from other trading platforms.
They are headquartered in Limassol Cyprus – 4 Profiti Ilia Street Kanika International Business Center.
Closing thoughts
eToro have a very simple and straight forward customer onboarding, and the entire process is one of the fastest I've ever experienced.
Overall – I'm a huge fan of eToro for their cool features and innovation in the space. They are not your typical broker to buy ETFs – eToro are something quite different. Yes, there are cheaper options. Yes, this isn't for everyone – but you can't argue they are at the leading edge of tech and user experience for trading. Here are my top 3 takeaways:-
No nonsense account opening.
Once you land on the homepage you can be live trading within 30minutes. No joke. Setup, verified and funded in under 30mins. No delays in getting access and verified, you can open an account and get trading straight away. Super slick.


The platform is awesome.
The interface is simple, easy to use and removes a lot of the complicated noise that comes with other trading platforms. The Copy Trader feature is great to get a feel for the types of portfolios .


eToro is beginner friendly.
For beginners, IMO, eToro is a solid first step if you are interested in day trading and experimenting with buying and selling stocks.

I'm sure other bloggers and DIY investors will be rolling their eyes at that sentence. Maybe even muttering 'What about Interactive Brokers and DEGIRO' – Well, who cares? Interactive Brokers is a UX nightmare. I'd rather stick pins in my eyes than day trade with IB. Sure it's cheap, but for beginners it's horrendous to get your head around.

Beginners to day trading aren't interested in 'Portfolio allocation', 'Total expense ratios' and 'Re-balancing' – It's confusing jargon. eToro strips all the noise away and lets you get on with what you came to do – experience trading.
That said, please educate yourself on the risks of day trading. Consider my thoughts on how much of your portfolio should be invested in things like day trading (fyi – it's under 5%, and only after you've built a significant cash buffer + have an established investing portfolio). If you do decide day/mid term trading is something you want to experiment with, eToro provides an easy (and regulated) entry to that crazy world.
Have fun and go easy.
Thanks for reading and I hope this eToro review was useful!
🎁 Open a free account with eToro today and take advantage of 'zero fee' trading. Try a 100% no obligation demo and see for yourself.
> Click here to access.
eToro FAQ
What is eToro and how does it work?
eToro is an online trading platform which allows you to buy and sell a variety of assets within a single platform. Account opening typically takes around 30minutes and you can buy and sell assets in a few clicks.
Is eToro trustworthy?
eToro have over 11million customers and operate in 140 countries. They have offices around the world and are regulated in various jurisdictions such as the EU and UK.
Is eToro really free?
eToro is really commission free when purchasing assets, with no additional dealer charges or management fees. However there are currency conversion fees (the account is in USD) and a withdrawal fee of 5 USD.
Can I make money on eToro?
Disclaimers apply here 🙂 Trading on any platform, not just eToro, is a risky business and you need to be very careful with assets like Crypto, CFDs and using any leverage. You can read a little more about how to evaluate risk here and here.
What is the minimum deposit for eToro?
50 EUR is the minimum investing in eToro, which is roughly 50 CHF in Switzerland.
How do I deposit money into eToro?
From any screen within your account you can simply click the blue 'Deposit Funds' button and then complete your payment details. Credit card is the fastest route and will enable tradable funds in minutes.
Can you withdraw money from eToro?
Yes. Withdrawing money from eToro is a simple process from within your account and takes a few days to process for the funds to arrive.
Is eToro good for beginners?
eToro is a good way for beginners to get started with trading. They are regulated, have a simple and fast onboarding process and offer a range of assets to trade.
What happens if eToro goes bust?
If eToro goes bankrupt your account will be at risk and you could loose access to your funds. That said, eToro is part of the Investor Compensation Fund for Customers of Cypriot Investment Firms which covers investors up to 20K EUR. Any assets (e.g. stocks) are held in your name and should be protected from if eToro goes bust.
Can eToro be hacked?
Technically yes, like anything on the internet can be. To date however, there have been no high profile hacking cases against eToro.
Do I pay tax on eToro?
You are responsible for ensuring you submit your taxes, not eToro 🙂 You can easily export your account statements to include in your tax return.
What is better than eToro?
It depends on what you are looking for. IB and DEGIRO are cheaper, but not as easy to get started with for beginners. There are a wealth of other brokers in the marketplace – from Plus500 to Tickmill and Pepperstone, all of which have their pros and cons. Take some time to try out the demo accounts (all are free) and see which is best for you.
Which is better eToro or plus500?
Again this is subjective – but I've rated eToro 4 stars for its easy onboarding, innovative offering (e.g. CopyTrading & Crypto) and simple use for beginners. A full Plus500 review is coming soon.
Is forex trading legal in Switzerland?
Yes. Not only is forex trading legal, it's also extremely popular in Switzerland with a number of brokers available to trade through.
Is eToro available in Switzerland?
Yes, eToro is available for Swiss residents and the account opening process is quick and easy. Simply open an account as per the process in this review to get started with a virtual account.